Here is another sneak preview of what My Sloper 1.8 has to offer — a lot!  The Jackets & Coats tab is populated with various front collar styling and front facings.  We simply don't know where to begin.
For starters, we offer various-length jackets and coats: low waist, hip, 2-in below hip, knee and mid-calf.
For neckline styling, there is a choice of plain neckline with your desired collar from the "Neckwear->Draft Collars" tab.  For add-on collar styling, we offer the Shawl collar and the Notched collar.  In this article, we will focus on the shawl collar.
The shawl collar can be styled in four different ways: built-up, stand, roll or flat.
Other ways you can style the shawl collar jacket/coat include the location of the first button; the collar width; options to add a shoulder pad, center back pleat, and front shoulder pleat; and front hem styling (rounded or straight).
Here is a sample Shawl Collar jacket modeled on a child with contrasting fabric for the collar and sleeve cuffs.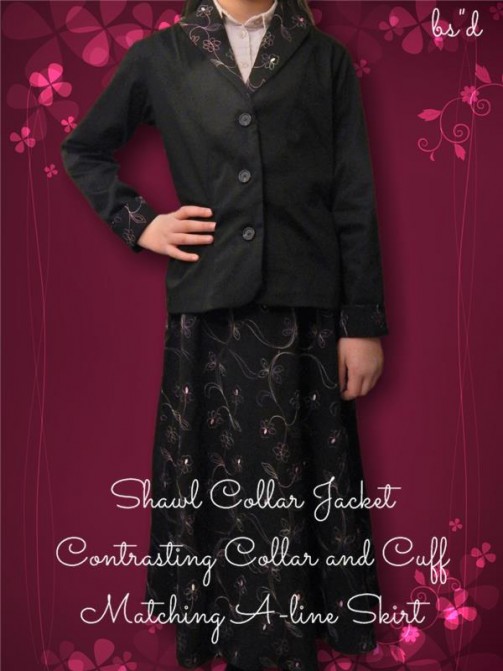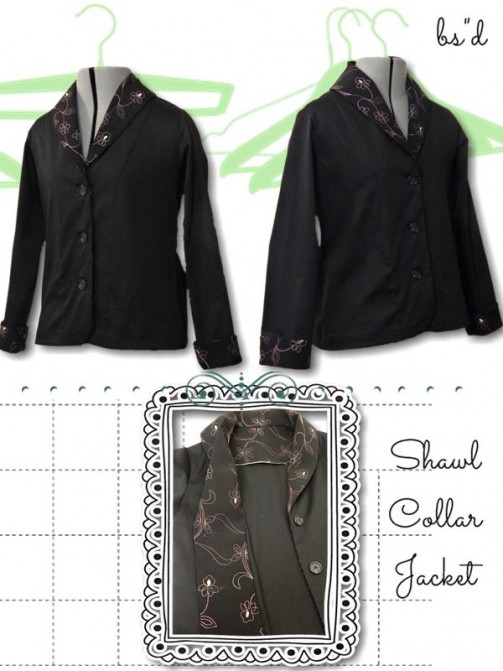 Stay tuned for more updates on My Sloper 1.8.  Thank you.