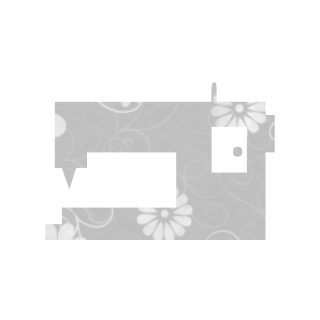 Mathematics is used everywhere in daily lives, including sewing. In our latest books in "The Joy of Tznius Pattern Book" series, you will learn the mathematics behind drafting necklines, armholes, sleeve caps, head wear, etc. Learn more how mathematics is used in the sewing and fashion industry.
Geometry is often used in quilting to design interesting geometric shapes to piece together as a tesselation. However, geometry is also used broadly in pattern making. The level of geometry you need to know is what you have already learned in elementary, middle and high school. Since dress patterns almost always have curves in them in necklines, armholes and sleevecaps, to name a few, you can use your geometry knowledge on circles to help you draft precise curves with a compass and flexible ruler.
The challenge that most patternmakers have is to draft sleevecaps that fit perfectly into the bodice armhole. Well, you can use your knowledge of geometry to solve this problem. If your knowledge of geometry is fuzzy, review them in our book, "How to Draft Modest and Kosher Slopers" to draft perfect, precise curves to match your sleeve to your bodice armholes.
Designing headwear also utilizes geometry as our heads can be modeled in geometric shapes. Learn how to draft beautiful headwear – beanies, berets, snoods and turbans with a beautiful crotchet or knit-like crown.