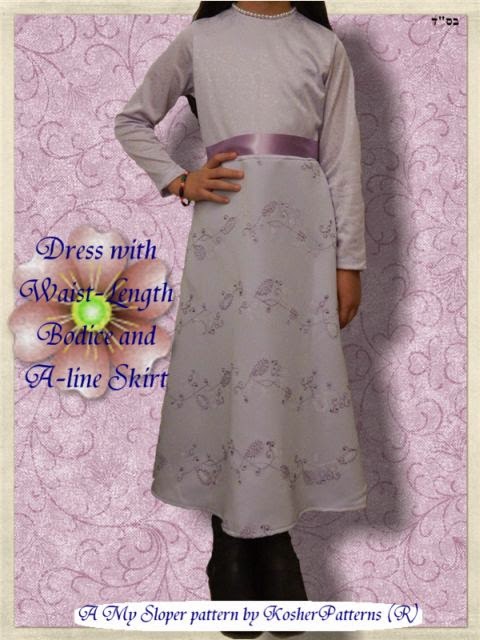 With My Sloper, you can design dress patterns that look simple yet you can use gorgeous fabrics to sew it into a beautiful and refined piece, perfect for any princess.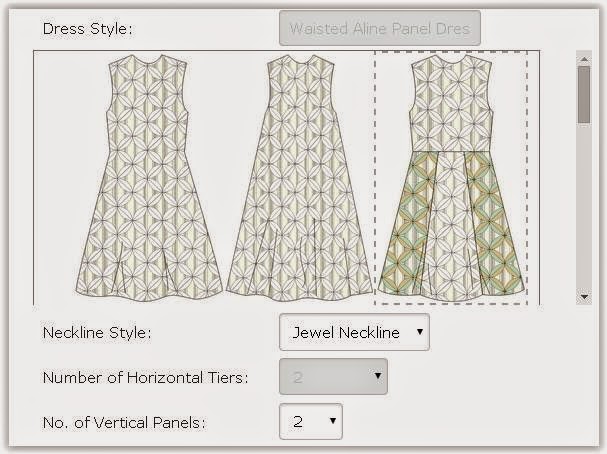 Waisted Bodice for Dresses
Choose a Waisted A-line Panel Bodice Style for the dress in the Dress Tab. For this simple dress pattern, we choose the Vertical Panels as 2.

Choose a Back Zipper Opening for this dress.
Pattern Pieces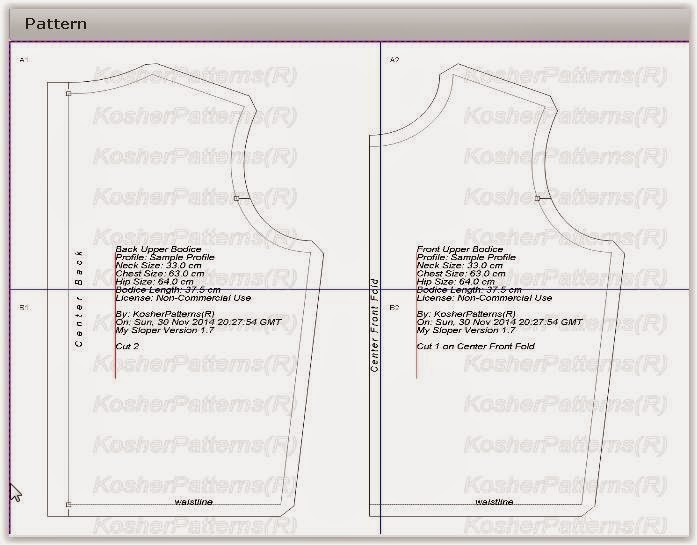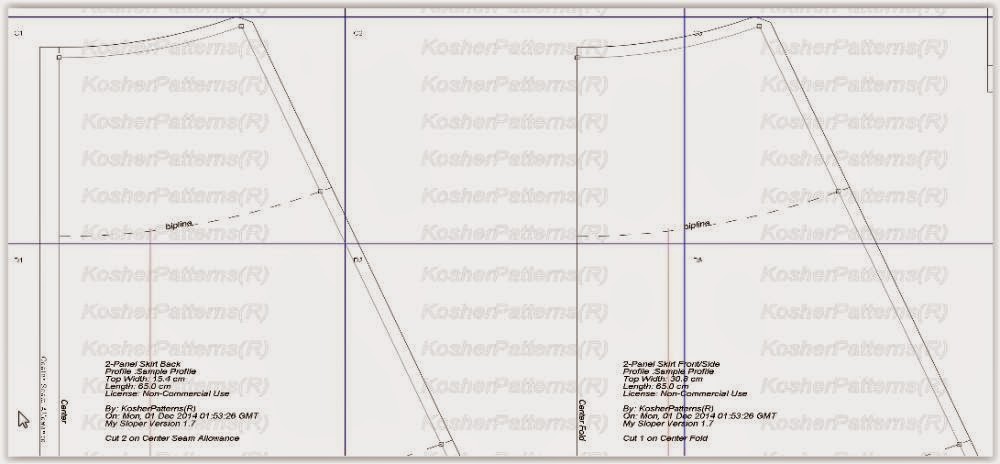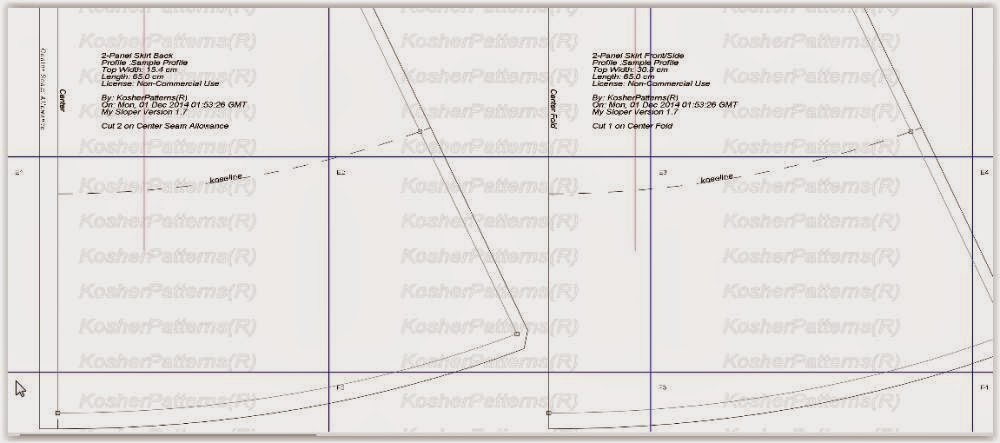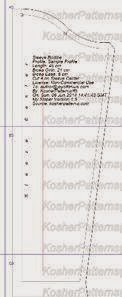 Fabric Options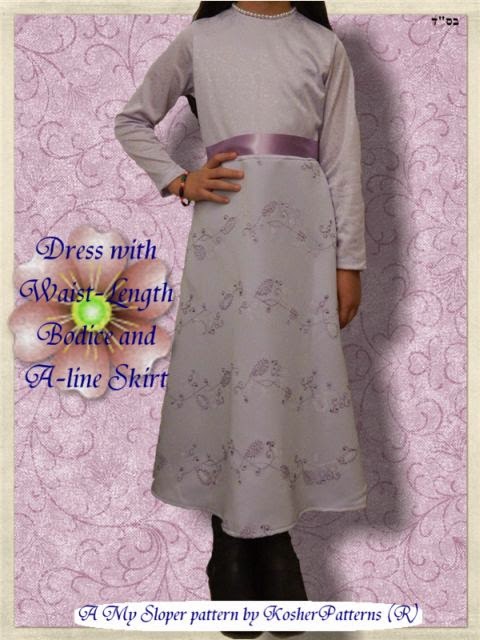 To make this simple dress pattern look beautiful for formal wear, use fine fabrics. We chose a lavender theme with a jacquard fabric for the upper bodice and sleeves, satin fabric for the skirt and embroidered lace overlay for the skirt. Don't you agree that a simple dress pattern can create beautiful pieces with the right choices of fine fabric?