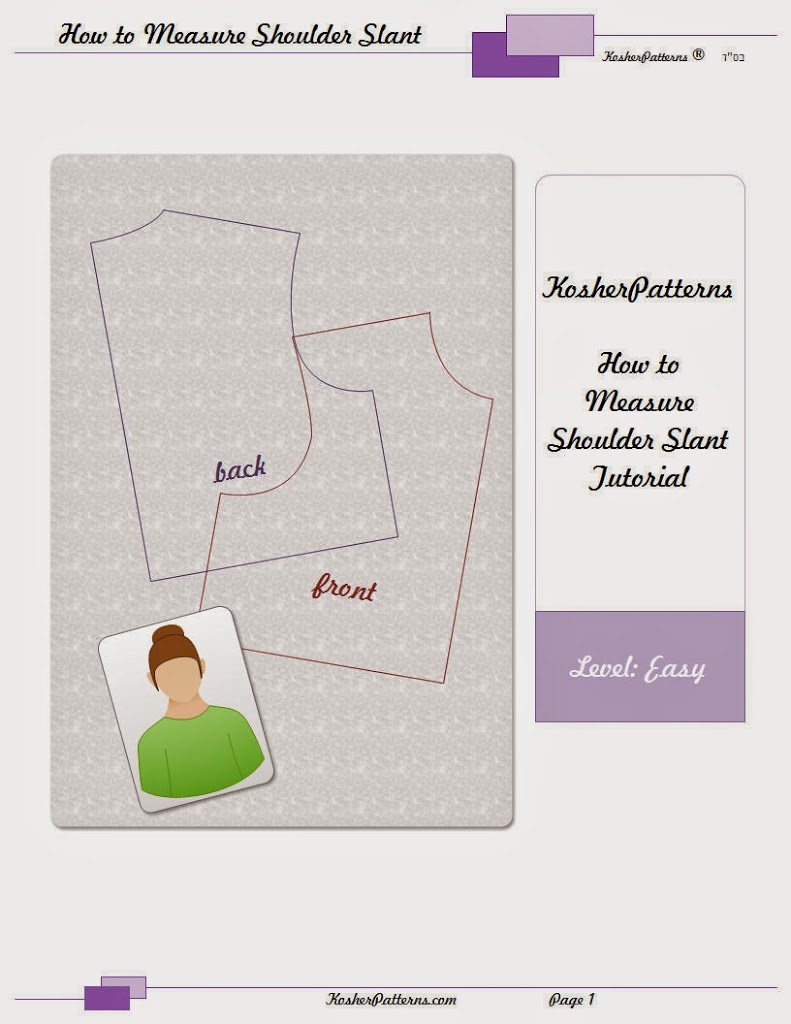 Drafting an accurate shoulder slope on your pattern is one of the most important things to do, in order to avoid fitting issues later on. However, measuring the shoulder slope may not be easy for the measurement taker because conventional methods may introduce errors. Here is a method that is sound, fun and easy to perform.
But first, let's introduce some fitting issues related to improperly measured shoulder slope or slant, thanks to Threads Magazine.
Tips to Remember:
Children's shoulder slopes change quite often in their growing years. If you are going to make patterns for children, measure their shoulder slopes before you draft the pattern.
Front and back shoulder slopes may vary, so take both sets.
Some people have uneven shoulders, so take the left and right shoulder slopes.
Some people have curved necks, so try to find the point where the neck meets the shoulder to start drawing the lines.
Download
You can download this PDF tutorial along with protractor templates that you can use in your image drawing software to find an accurate shoulder slope for your pattern drafting needs.
You may also try shopping for a digital protractor or goniometer here.
Save