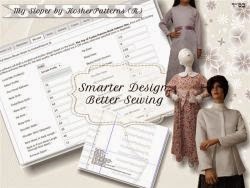 My Sloper, Pattern Making Software for Modest Apparel
Yes, My Sloper runs on any modern Web browser that is Javascript-enabled and supports the latest features of HTML5 and is platform-independent.
My Sloper runs on any platform — Mac, Windows, Linux, as long as there is a Web browser.
Certain features of My Sloper such as printing is not supported on mobile devices. We currently support Chrome, Firefox and Opera as our browsers of choice.