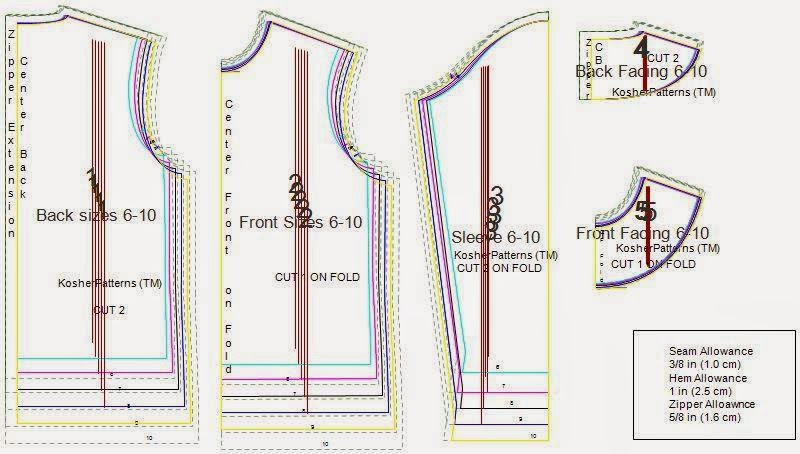 Sample Graded Patterns
With My Sloper, grading a pattern is so simple. You don't have to learn complex mathematics to grade your pattern. Since My Sloper draws a pattern based on the measurements you put in its form, grading a pattern is now a breeze.
If you have the measurements for various sizes, let's say, from XS to 3XL, you simply enter them in an XML Profile, a text-editable file which contains subject measurement data.
Load the XML Profile into My Sloper and you will instantaneously have each profile corresponding to each graded size loaded into My Sloper. Then, simply choose a profile, select a Pattern, style it and click Draw to render the pattern. Click Print to print the pattern into a PDF file.
Learn more about XML profiles and how to set them up. My Sloper is designed by a dressmaker who has previously used complex commercial pattern making software to design and grade patterns, and has found a better and easier way to produce gradable and customizable patterns in a fraction of time.
Test-drive My Sloper today. Download a DEMO copy.