The cowl drape is a lovely effect that can be created with a scarf or half-folded kerchief around the neck.  Designers have played with the cowl drape effects on many garments not necessarily centered around the neck, but anywhere on the garment including sleeves, waistline and back opening.  Unfortunately, the cowl necklines of today are too low hanging for it be modestly tasteful.  But not anymore, as we have My Sloper, Pattern Making Software for Modest Apparel.
Starting Version 1.71, you can create a very modest cowl neckline on your blouses and dresses.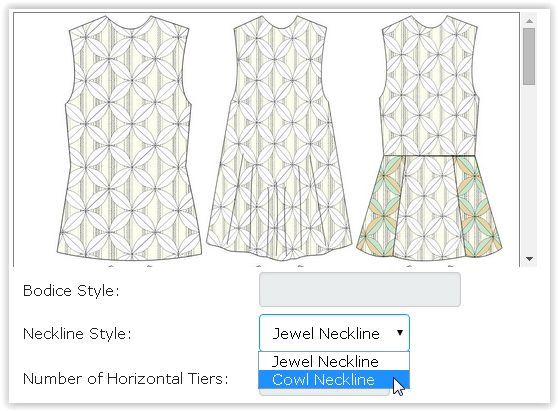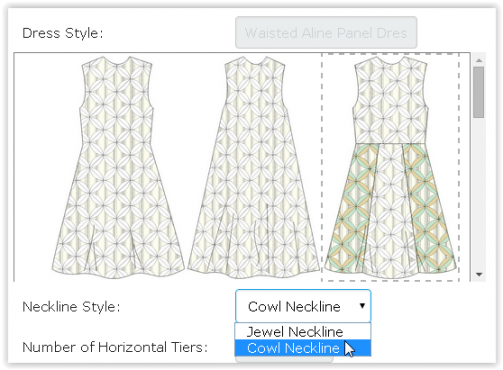 For blouses, all bodice styles except the A-line bodice support the cowl neckline option.  For dresses, only the waisted bodice styles (natural, empire and drop waist) support the cowl neckline option. Here are a few samples of blouses that we've created for your viewing pleasure.  Some of the styles are available for custom order at ModestAnytime.com.
Cowl Neckline on a Basic Blouse
Buy My Sloper Blouse or Dress to get these beautiful cowl patterns!