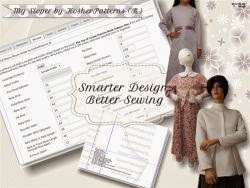 We are very excited to announce 2 releases today. One is a DEMO version that you can freely download to your computer to try out the software.

Only a limited number of features are available in this version. The idea is to make sure that you are comfortable in using the software and print out the basic slopers for a blouse and dress and a few other freebies.
The other is a FULL version of 1.7.1 that is priced at a special rate for you to take advantage of. What's different about 1.7.1 from 1.7? Well, we added the modest Cowl Neckline to the blouse slopers and dress slopers which you will love. Here is a sample of what we have made for sale at our sister site,ModestAnytime.com.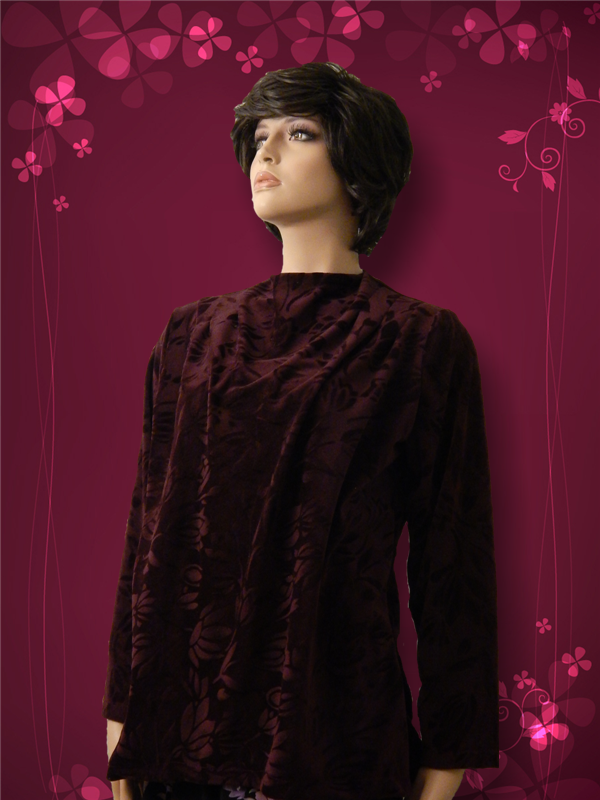 Modest Cowl Neckline Top
The modest cowl neckline is available on selected blouse and dress styles and when paired with beautiful fabric, will make your entire outfit simply remarkable. The model in the picture is wearing a gorgeous velour jacquard fabric that is comfortable and pretty. When a shell is worn together with an outfit that is immodest, the entire look is spoiled. You will not need to layer anymore with this modest version of the cowl line. What a relief!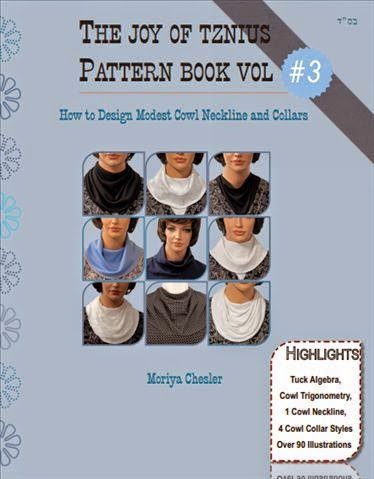 This cowl neckline blouse is designed based on our book, 
The Joy of Tznius Pattern Book Volume Three
, a step-by-step illustrated guide to designing modest cowl necklines and collars. If you are a hands-on person and would like to do enjoy your own creativity, you will love this book that teaches you everything about modest cowl design. You will not find this information anywhere.
So, you have the option to download our FREE DEMO version today and take it for a test drive. Or, you can take advantage of the FULL Version and design your modest cowl neckline blouse or dress today!