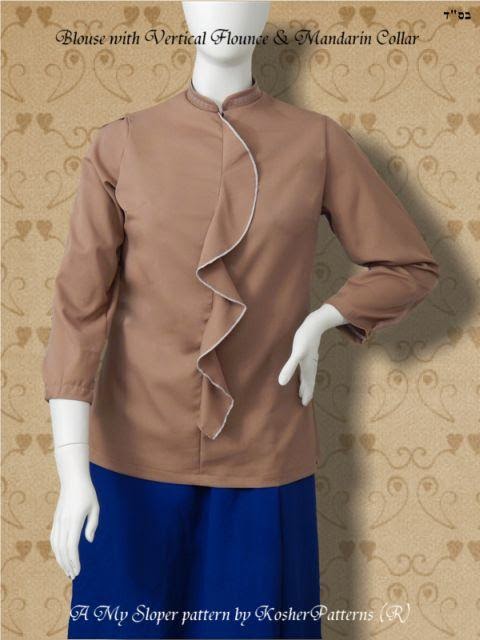 Center Tapered Flounce Top
This tutorial shows you how to design a top with a center tapered flounce with My Sloper.
Blouse Styling

In this style of blouse, we want the Center Front to have a seam. Enter the seam allowance for the Center Front.

It so happens that the sample pattern for this tutorial also has a Front Zipper. So set the seam allowance to be the zipper allowance of a standard 5/8-in or 16 mm.

The default General Seam Allowance is 3/8-in or 10-mm. Change that value if you have a different requirement.
Flounce Styling

Trims Tab Flounce Styling
Click the Trims Tab. Determine the length of the flounce you would like for the Center Front of the blouse. Enter that number in the Flounce Length. Then, select the Flounce Style — Tapered. Determine the width of the flounce you desire, for e.g. 7.5-cm in the Flounce Width 1. Since a tapered flounce tapers to 0 width, we don't need to enter a Flounce Width 2. Enter the default General Seam Allowance to be the same as the one in your Blouse styling. Enter the Width 1 Seam Allowance to be the same as the Center Front Seam Allowance in your Blouse styling. When you're ready, click the Draw button.
Flounce Pattern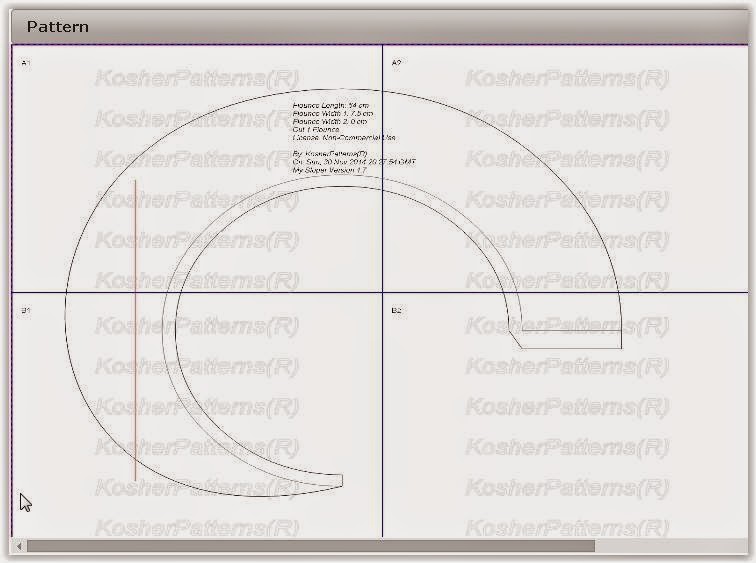 Tapered Flounce Pattern
Test-drive My Sloper today. Download a DEMO copy.