BS"D
בשם ה' נעשה ונצליח.
We are happy to announce the release of a new head scarf sewing pattern produced from My Sloper Headwear.
This pattern is generated from My Sloper Headwear in a version that is not yet publicly available. However, we don't want you to have to wait to get this pattern, so we are releasing this in advance just for you.
This head scarf pattern is unique in that it is easy to put on and is adorned with lace trims for that feminine touch.  A detailed step-by-step PDF instruction guide is included with your purchase.  Patterns are available for 3 sizes – 20, 22 and 24 inches or 51, 56 and 61 cm, in either Letter or A4 paper format.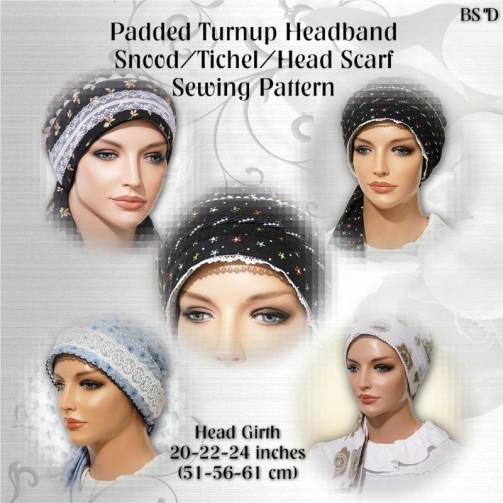 Save