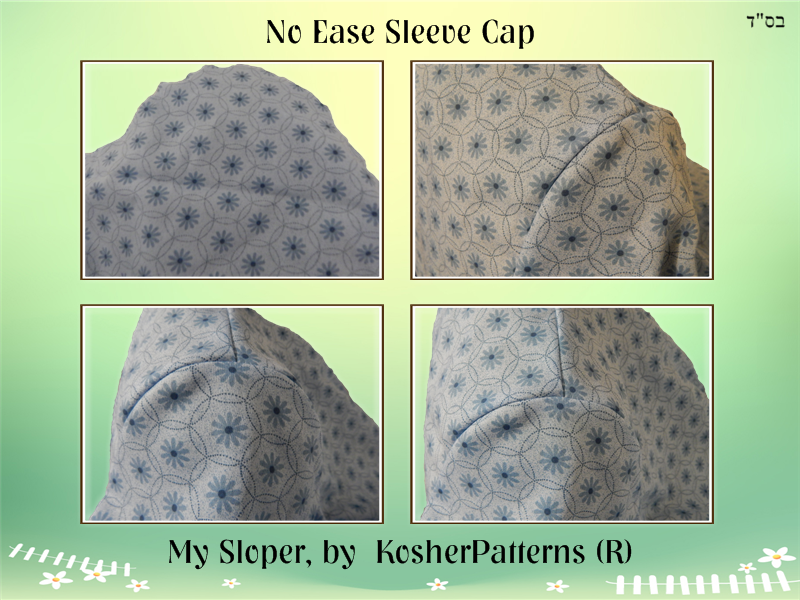 This tutorial shows you how to fine-tune your no-ease sleeve cap when drafting with older versions of My Sloper (< Version 3.0). My Sloper makes every attempt to draft a zero-ease sleeve cap that matches the bodice armhole. It uses an algorithm based on sound mathematical geometry principles.
However, we also employ a feature called, "The Sleeve Notch Control", which allows the dressmaker to tweak its value to provide a more visually-appealing and smoother curve for the sleeve cap. Here are two sample sleeve cap patterns that need tweaking.
Sample 1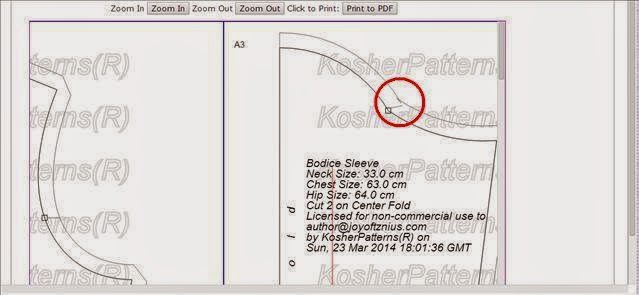 This sleeve cap needs tweaking
Tweak the Sleeve Notch Control value
To tweak this sleeve cap, simply increase the "Sleeve Notch Control" value by several notches, from 0.55 to 0.6. Then click on the Draw button to redraw the pattern.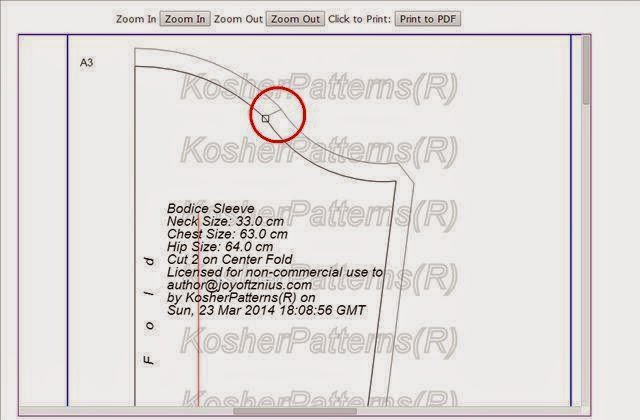 Better Smoother Sleeve Cap
The resulting sleeve cap curve is now more pleasing to the eye. You may have to repeat this step until you find the best smooth curve for the sleeve cap.
Sample 2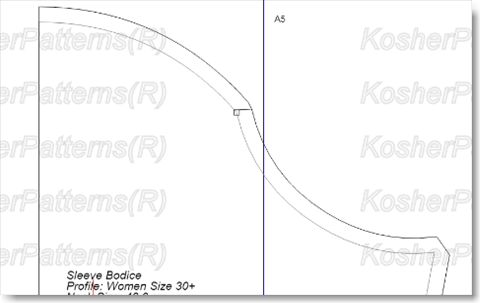 This sleeve cap needs tweaking as well
However, the solution to this is not to increase the sleeve notch, but to decrease it from 0.55 to 0.5. You may also use finer-grain tweaking in 0.1 increment, until you get the best curve.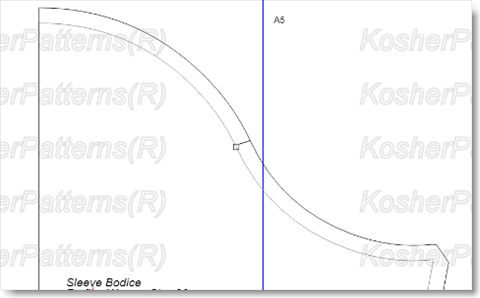 Better, Smoother Sleeve Cap
Test-drive My Sloper today. Download a DEMO copy.
Update
Test-drive My Sloper Sleeve 3.0 that eliminates the need to tweak the sleeve cap.  Check it out by reading this article.