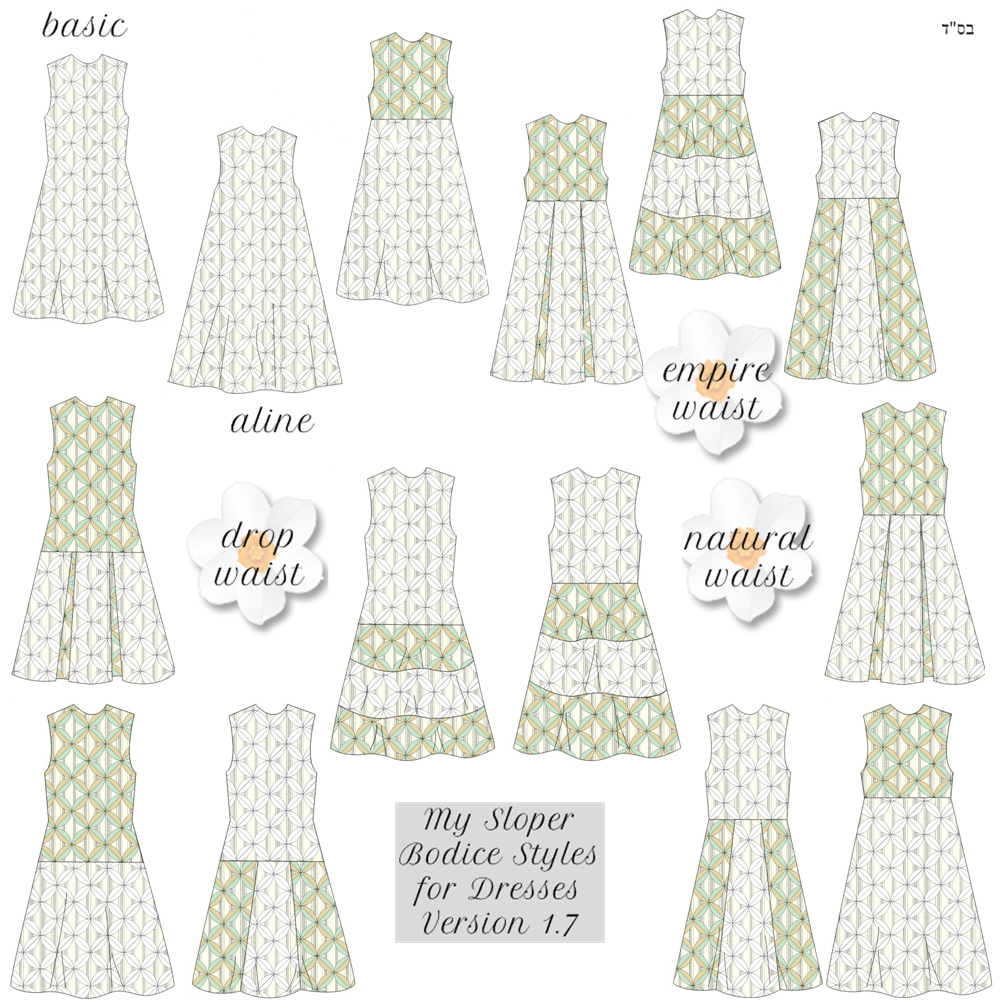 Enjoy this slideshow of a sampling of patterns you can create with My Sloper, Pattern Making Software for Modest Apparel.  The possibilities are limitless.  Do share this with others, thank you.
What have you created today? Share with us your creations made with My Sloper.
Get your own copy of My Sloper today, or if you are new to My Sloper, download a demo version.